Leveraging years of experience working with a variety of companies including fortune 100 companies like Panasonic, Olympus, and Honeywell, and many small businesses, Telemitra provides general business consulting services, including analysis & reporting, product management, channel development, SalesForce administration, supplementary marketing services and more.
Consultation Service Inquiries
Decades of Experience
Good business decisions come from good information.  We can help you to understand your current business through multiple information sources, both internal or written, or by conducting surveys and interviews with current and former customers, partners, and employees.  
Analysis & Reporting
Whether you need a presentation built for internal or external use, or a deep dive to understand the drivers behind your data, Telemitra can help.  With your raw data and our expertise, we can help you to visualize your standing with clarity and precision.
Channel Development
Need to build a new sales channel?  Targeting VARS, MSPs, resellers, or just expanding geographies?  In the process of building a new sales team, or transitioning to a new sales structure?  Give us a call today.
System Administration
With experience in managing SalesForce.com and other CRM systems as well as implementing and managing multiple marketing automation systems including Marketo, Hubspot, and Pardot, we can help you to get the most out of your CRM and automation systems.
Product Management
From new products, to line introductions, to product relaunches, to SKU Rationalization Telemitra can help with taking your business to the next level.
Marketing
Telemitra can provide a wide range of marketing services, from general marketing consulting, website development, marketing launches, marketing automation setup & migration, online ad management, video production, and more.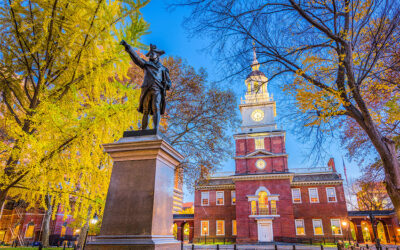 A low-profile upgradefor a high-profile event. "For many people, the image of Philadelphia is the view from the Parkway to the Museum of Art and its famous "Rocky Steps." There were several challenges we had to overcome to ensure that our installation was unobtrusive...
Structure Your Lead Generation Process for Success Webinar
Source Tracking Web Visitors and How to Get Started Jasmine TimarYou've finally reached a point where you're regularly executing on you digital marketing activities, and you can see an uptick in your web traffic – but that uptick is entirely "direct". You have no idea...
Open Hours
10am – 5pm Weekdays
Our Office
422 N Oak Avenue
Pitman, NJ 08071